Click on one of the people below to watch a video testimonial on the Living Catholic online course.
Living Catholic: Foundations for the New Evangelization
Click here to register for the online course!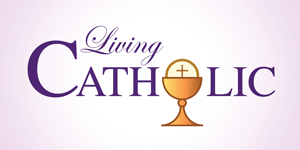 The Archdiocese of Washington presents a short foundational Year of Faith course designed to reach Catholics looking to learn or re-learn the beautiful truths of the Catholic faith which we are all called to share as part of the new evangelization. This course is a response to the Holy Father's call for the Year of Faith.
Based on the Four Pillars of the Catechism, Living Catholic combines themes of prayer, parish life and evangelization to provide a quick walk through the catechism. This course can be used parish wide, individually or in a small group setting. During these four weeks, participants will share faith with others in the program and engage in simple evangelization opportunities. The online program is fully accessible with subtitles and voice-overs. The per-user cost is $9.99, with discounts for group purchases.